Operation Enduring Warrior in Lodi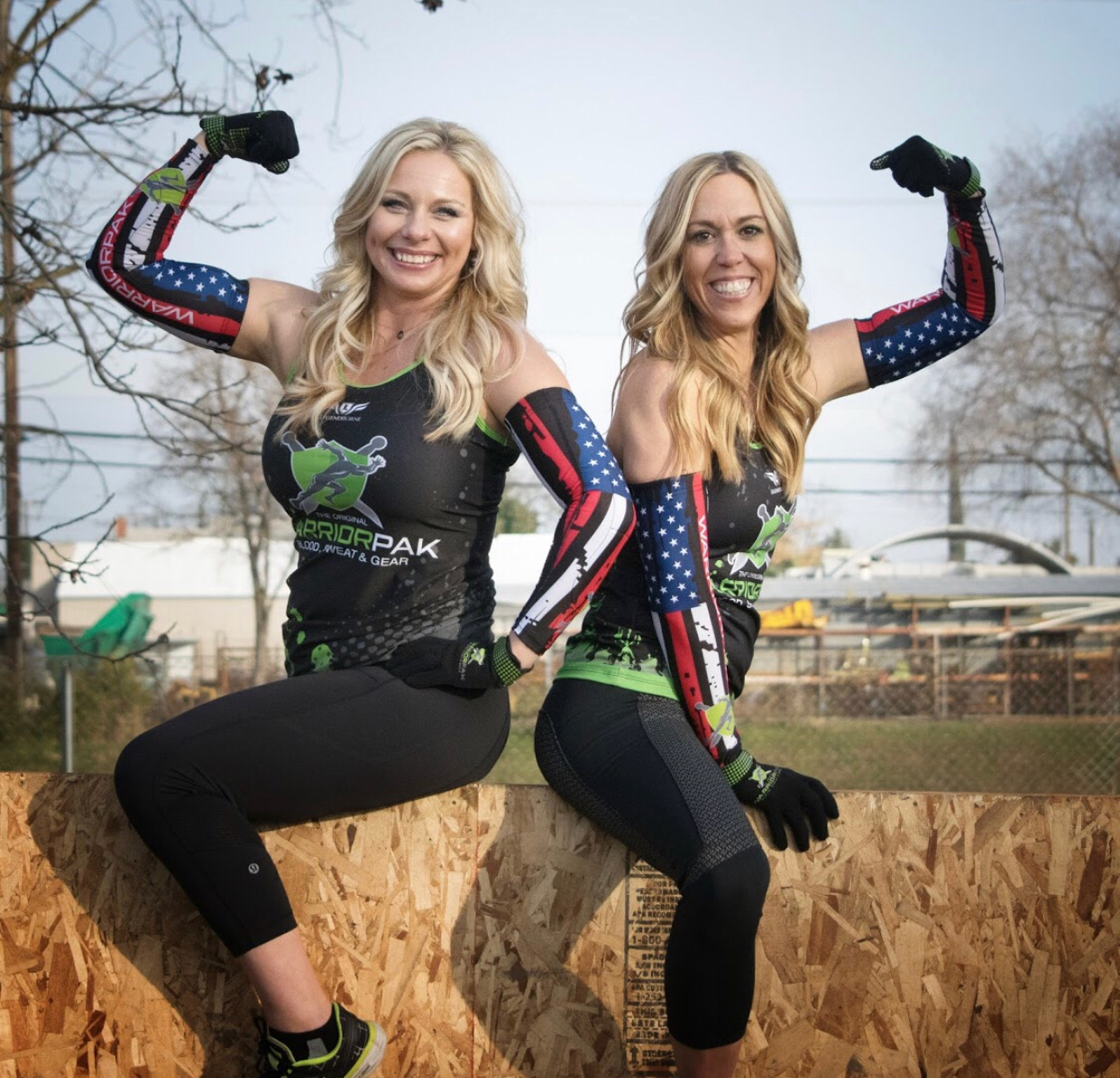 Tracey Hayes and Kelly Jacobson are the founders of The Original Warrior Pak. After doing their own mud runs and not being able to find protective gear, they decided to create their own company to fill that need. Today, The Original Warrior Pak makes gear for people running in mud runs like Spartan Runs and Tough Mudders. A few years ago, they came across an organization that they felt compelled to support. "Through our journey, we've met lots of amazing people," shared Tracey. "Kelly and I, our hearts are just so drawn to Veterans and LEOs [law enforcement officers]. Our hearts are really drawn there. When we came across Operation Enduring Warrior, Kelly's husband helped us reach out and start this relationship with them. It's an incredible group of people." Operation Enduring Warrior is veteran funded nonprofit. What they do is really incredible and, to be frank, what these vets and law enforcement officers do are serious feats of physical greatness. After being inspired by these men and women, Tracey and Kelly decided to host their own fundraiser race. It's sponsored by their company, Original Warrior Pak and Lodi's Pure Form Training gyms (PFT). The run is April 6th and if you're looking to feel inspired, or if you like to support wounded vets and law enforcement officers, you need to see the amazing people at this race.

Operation Enduring Warrior, or OEW, works to "honor, empower, and motivate" wounded vets and LEOs by giving them a physical challenge to beat. These wounded vets and LEOs, referred to as adaptive athletes, are supported by their fellow military and law enforcement peers, who run alongside them and help them complete the challenges. These athletes, who are supporting the adaptive athletes, are called masked athletes. They're called that because for the duration of the entire event they wear a gas mask. This keeps them anonymous and gives all the attention to the adaptive athlete. "On the back of their helmets they have a call sign, so we're not allowed to call them by name, we have to call them by their call sign. They're supposed to be insignificant, it's all about that adaptive athlete," explained Tracey. "At the OEW, we fundraise to send the vets and the masked athletes to the race to come alongside a disabled vet, who could have PTSD, could have an amputated limb, could be a host of things. They may be in kind of a funk or depressed or what not and they need a challenge, a goal, something to work for. So they go to the OEW and they sign up for a race. The other team members, the masked athletes, they wear a gas mask and fatigues and boots and they come alongside them and race with them. So say there's an athlete who's missing an arm and you come up to the monkey bars. All of those masked athletes get on all fours and that adaptive athlete missing an arm will step on their backs and with one arm will hold the monkey bars and go all the way through and ring the bell and accomplish that. It's amazing to watch!"

"Kelly and I have had the honor to race alongside the OEWs and the Task Force Sentinel [the division for law enforcement officers] in quite a few races In fact, in July, we were in New York at West Point Academy," continued Tracey. She said the most moving pieces of these events are the beginning. "They [the veterans] have a specific time when they come out. There's tens of thousands of people at these events and everything gets quiet. Then they get in formation and they're holding the flag, the American flag, the OEW flag. We're in formation, so we're all two by two, and the veterans come out and then those of us racing with them, we're all behind, and we come walking out and people are just around watching. It's quiet and it's amazing. Then the OEW group gets in a big circle and they do a prayer. Then they announce, this is the OEW. Everyone looks for them. Everyone looks forward to seeing them so it's pretty magnificent. It's very cool. So, us being able to race with them has been a huge privilege."
After the prayer and the announcements the race starts. There's every day racers racing, then you can also watch as these masked athletes and adaptive athletes complete the obstacle courses. It's something to watch as someone who is blind completes one of these obstacle course. As this vet runs, he has his full faith in one of the masked athletes who is telling him where to jump and what to grab. "There's wheelchairs too," says Tracey. "There's actually a racer on our team, he's missing both of his legs, so he literally has stumps on his legs, just past his groin, and his hand, that's how he runs a race. On his hands, with his arms, using his knuckles. So there's vets in wheelchairs and it's muddy! It's muddy and they're pushing this wheelchair up a hill, it's just incredible! It's like, oh my gosh! What these guys do is just amazing. Anytime I wanna say, I can't do that or I don't wanna do that, I think, 'Oh my gosh, what am thinking about?' And that's their whole point. Their whole point is, if you want to do something, do it! Look at me, I have two limbs or whatever and I can do this. Don't make excuses, just do it. It's pretty inspirational. It's uplifting for sure."
These adaptive racers and masked racers are from all over. The adaptive racer chooses a race they want to participate in, then Operation Enduring Warrior sends them and a masked athlete to that location to participate in that race. The Lodi race will have these adaptive and masked racers and will also be raising money to send others to race. Kelly's husband is a retired Lodi Police Captain who plans to volunteer as a masked athlete to support a fellow law enforcement officer adaptive athlete. The money raised at this Lodi race will go to a general fund that allows people, like Kelly's husband, Chris, to travel and support these adaptive athletes. "The money goes to send people to race. So Kelly's husband, Chris, he might have a race in Florida," explains Tracey. "The organization pays for their flights and their hotels but it's all on a volunteer basis, they don't get paid for their time. It's something they do because they love it but all of that costs money, and that's why the fundraisers are so important."
This event is really unique for Lodi and for California in general. Most of these races and events are on the East Coast and in the South, simply because that's where there are more military bases. Operation Enduring Warrior doesn't just do races. They've also sent adaptive and masked athletes skydiving, to climb Mt. Kilimanjaro, and to other challenges. The whole point is that these men and women can accomplish some symbolic, physical feat. Something everyone told them that, because of their status as a disabled vet or law enforcement officer, they could no longer do. These people have had very physical jobs and have had to be in peak shape. To have their physical identity ripped away from them, and become labeled as "disabled", can have a negative impact on even the strongest of these warriors. To give them an opportunity to reclaim their physical status is a true gift. They're conquering big things what people told them they could not do. They're coming out sweaty and victorious and confident and just as powerful as ever. What a gift for Tracey and Kelly, The Original Warrior Pak, and Lodi PFT to be able to give this to these veterans and to the people of Lodi.
In respect of of the OEW Lodi Live cannot share photos of the masked athletes. To see these powerful images, go to www.enduringwarrior.org or better yet, see them in person, sign up to be part of the Lodi OEW fundraiser on April 6th.