Good Samaritans in Lodi Using Facebook to Help Fire Victims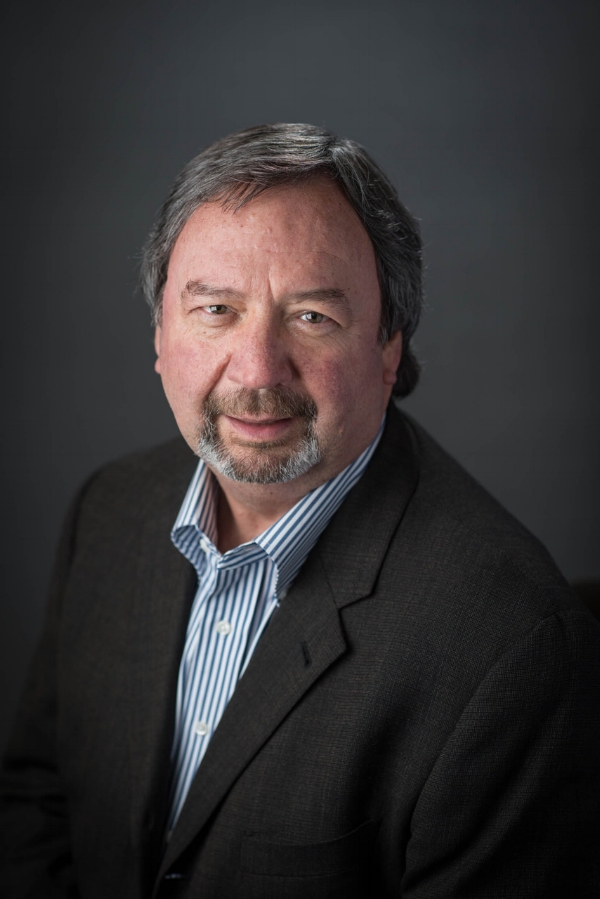 The fires across California right now are devastating. Despite being hours away from the nearest fire, Lodi is covered in a thick layer of smoke that makes us worried to have our kids outside. It's really scary. The numbers and facts are hard to take in without getting emotional. But in all this sadness, there is good news. People are leaving their comfortable homes, braving the smoke and flames, all to help victims. They are donating their skills, time, and tan gible goods (food, clothing, gift cards, ect.). Almost as soon as the fires have erupted people began pulling together to help. Churches, like the First Baptist Church and the Lodi Sikh Temple, have been reaching out to their congregations to encourage them to do what they can to help others in need. Businesses, like Woodlake Cleaners, have used their influence to encourage people to reach out in whatever capacity they can to support victims. People are offering up what they have to help. A coworker of mine who lives out in the country even opened up her stable for anyone who needs places to house their animals. All of these helpers have been able to connect to one another quickly thanks to the internet and social media. For all the complaints we may have against social media, it's hard to argue what an amazing tool it's been in times like these. People in Lodi are using Facebook to connect pets with owners, find out how to donate, and figure out ways they can help.

Mark Hamilton is from Lodi but has been traveling since the summer. He is one of the people who has used social media to help fire victims during this devastation. Because he travels so much, about a year ago he decided to turn part of his home into an Airbnb. When the fires started, Airnbnb put out a calling to members across the state asking them to open their Airbnbs to displaced fire victims. When Mark heard the request, he didn't think twice to offer his home. "I have a mother-in-law apartment and I turned it into an Airbnb hotel suite a little over a year ago. For the last year it's been its own unit. It helps with the mortgage and what not. Once Airbnb put out the call they're looking for disaster relief I signed up and opened up my home." Matthew is the name of the young guy who will be staying in Mark's Airbnb. "Matthew found out about the program. He has friends in Tracy and Sacramento who are helping him get back on his feet and Lodi is right in the middle." I reached out to Mark because I saw he had put a call out on Facebook the day before this interview. He was trying to help Matthew get a job. Mark posted to one of the Lodi Facebook groups that Matthew would be moving into his Airbnb, that Matthew had lost everything and would be in need of a job. In less than 24 hours after his post, Mark already was receiving messages with job opportunities. "As of this morning I have two potential jobs for him," shared Mark. "This kid has nothing. He lost everything. He was a caretaker for an elderly woman and her animals, and she happened to be out of town on a cruise when this all happened. He got her animals out but he lost everything. He doesn't have an ID or anything so we've got to figure it out but we're working with what we can to help him."
There's a lot of people right now like Mark; they see a need and they don't think twice- they just help. People all over Lodi right now are saying "Here's what we have; take it. Let us help you." I asked Mark what made him want to help. "Well, I'm a Rotarian and I come from a family of do-gooders. My uncle was in one of the first batches of the Peace Corps in 1961. My sister went into the Peace Corps in '84, or something like that, and met her husband through the Peace Corps in the Dominican Republic. My Grandmother was a lifelong Red Cross employee in Washington DC. So I come from a family of who believes in making a difference, I guess, is the best way to put it." "So what I'm guessing is that when Airbnb put the request out for space for fire victims, offering your place didn't even cross your mind?" I asked. "That's exactly what I'm getting at." he said. Mark is someone who was raised to believe helping is what you do. He has a strong belief, instilled in him by his family, in good and leads by example. I have to believe all these people who are stepping up have similar beliefs and experiences. They've either been on the receiving end of help and are paying it forward, or were raised to help others, or both. Either way, in times of crisis, this is when our real values kick in. How lucky we are to live in a place with so many people who value one another, and how lucky we are to have tools like social media to quickly connect and be of service.
"You know, taking the risk and stepping up to help people out that need it, makes you feel really good," shared Mark. "It really does make you feel good. I only do it for the right reasons. It's doing the right thing. You only live once and I have the opportunity to offer something out to help someone out, so why not do it?"
Dean Machado is the owner of Woodlake Cleaners. He's been one of the people in Lodi taking the lead on collecting donations to support fire victims, and he's been using the "Lodi 411" Facebook group to communicate with people about donating. If you're following any up of the fire updates on social media, I hope you saw this post from Dean Machado. He is constantly updating this post with new needs, and at the time this story was released even had video up. He's been a true saint going back and forth between Lodi and the camps helping others and distributing donations from Lodi (from clothing to cash and everything in between) straight to the displaced fire victims. Dean made a trip to deliver donations from Lodi to the "Campfire" victims and shared his story to this Facebook group:

"After I left the Goodwill in Oroville I saw a Walmart 2 blocks away. There was a SUV surrounded by several parking spaces filled with donations and a small portable kitchen of sorts.

I spoke to "Buzz" the owner of the SUV and he and his wife told me they had lost their home in Paradise, his wife pointed to the license plate of their SUV and said "This is our new address" but at least we're alive..I opened my wallet and gave them cash I had..

The 3 of us hugged and cried. Buzz said they went south and ended up in Oroville because the road to Chico was jammed with cars. After a couple of days people started dropping off donations at his car. Now it's grown into about 10 parking spots full. He doesn't leave because he's making sure other victims get the supplies they need and Walmart doesn't mind either. About 30 people were coming and going while I was there. No Red Cross, no tents, no assistance..only a man and his wife who had just lost everything but were still helping others.

Locals are bringing by food and water that they're cooking in the portable kitchen. After all this he offered me a hamburger or a hot dog and I told him no thank you.

They just lost everything yet they're still willing to give!

Buzz and his wife later told me 12 neighbors died on their street, most were elderly. They saw several people fleeing on foot as they were on fire..A tree had fallen and blocked one end of the street as they fled. Cars were engulfed in fire, and they saw a police officer directing traffic patting himself, putting out the burning embers that were falling on him.

I promised Buzz and his wife I'd be back later Wednesday with more donations from the people of Lodi.

I'll admit that after being turned down at so many locations in Chico last night I was getting frustrated. When I stumbled across the Oroville Walmart, Buzz and his wife it brought tears to my eyes and still does as I type this..

People of Lodi, you are making a difference, thank you!"
In times like these, we see so much good. I can never imagine what it must be like to lose a family member or a loved pet to a fire, or know what it must feel like to flee for my life and to protect my kids. And honestly I don't want to ever know what that would feel like. First responders are doing their best to stop the fires, and we're doing our best to start to make victims feel supported and loved. We're able to do this more efficiently and effectively by using tools like social media to quickly connect to others in our community. Thanks to these social media groups, people in Lodi like Dean and Mark and many others are able to connect fire victims with jobs and a place to live, and to communicate to eager donors about what fire victims really need. In these dark times, that's when the good of the human spirit shines the brightest, and thanks to today's technology, people all over Lodi are connecting to do the most amount of good and shine even brighter.