Need a Reminder Of The True Meaning of Christmas? Look No Further Than These Kids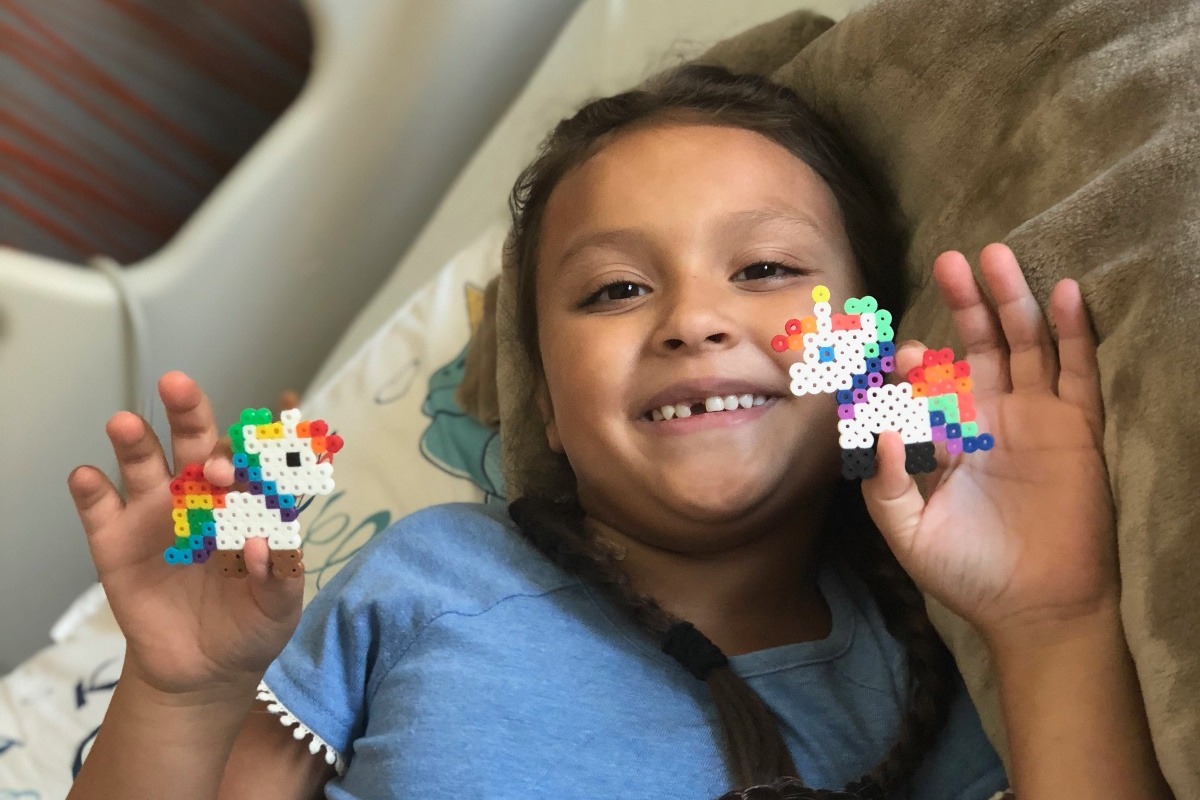 If you need something to remind you about the true meaning of Christmas, look no further than this story. This story begins with two kids. Mason is 8 years old and a student at Erma B. Reese Elementary. He's a big brother, a football player, and a really sweet kid. Maddie is 7 years old and also at Reese. She's a big sister, loves being outdoors, and is a really loving girl. Maddie and Mason go to the same school but they didn't know each other until a few weeks ago. In July, the week after her 7th birthday, Maddie was diagnosed with cancer. It wasn't a secret at school. The kids participated in fundraisers to help her and her family out. So even though Mason didn't know Maddie personally, he knew of her. Fast forward a few months to this year's holidays. Mason's mom, Bobbie, was trying to figure out what to get the kids for Christmas and Mason only had one thing he wanted. "I asked him one day what he wanted for Christmas," said Bobbie. "He said he didn't want anything because he has a lot of stuff already. He said that he wanted to do something special for Maddie."

According to Maddie's GoFundMe page, the oncology team at UCSF Benioff diagnosed Maddie with a rare form of cancer called Ewing's Sarcoma. But like most kids who go through experiences like this, her family shares that she's remained just as sweet as ever, and you can see that in her big, sweet, and genuine smile (complete with some gaps where a couple her baby teeth have wiggled out). "Throughout all of this, we are and will continue to be optimistic, trusting in God," writes Maddie's mom, Trina. "At times when our minds stray down the 'wrong path', all we do is think of Maddie and her positive spirit. She continues to smile and fight this battle through all her pain and suffering."
Mason didn't know a lot about Maddie, but he knew she loved Christmas. "My husband's aunt is a teacher at Reese," said Bobbie. "The same school that the kids both go to. She got us in touch with Mrs. Hall who was doing other fundraisers for Maddie to see what they needed. I figured she was already going to be getting toys and stuff from her family, so Mrs. Hall got in touch with Maddie's mom to see what we could do. She said Maddie really wanted the house decorated but with going back and forth to San Francisco (because that's where she's doing the treatment) that they just couldn't do it. So Mason picked out all of the lights and decorations and we went over there on a Friday after school while she was at her dad's. Then when she came home on Saturday this (the house) was all done." Mason picked out the lights and the decorations and then he and his family decorated. He personally got to set up the unicorn and angel, with the assistance of his Papa.
Can you imagine how happy Maddie must have been to come home to house lit up with Christmas lights? And how happy her mom must have felt to see her daughter enjoying this special Christmas gift? Can you imagine how happy Mason must have been to give someone else that joy, and how proud Mason's parents must be of their son. "I wanted to do it because I wanted to make her Christmas special for her," said Mason. "She's having a rough time with cancer so I wanted to do something nice." Mason didn't know all the details. All he saw was a girl who needed some extra love. Bobbie, Mason's mom, was obviously touched by her son's genuine desire to help someone else out. "Christmas isn't about spending five hours a day shopping or browsing on Amazon every time you get a couple of seconds," she shared. "This definitely brought me back to the real meaning of Christmas and the innocence of children. I mean, he didn't even know her and he wanted to do this."
Besides the Christmas lights, Maddie's family has something even more special to be grateful for, and that is to share that Maddie is now cancer free. She still has six more rounds of treatment, but the cancer is gone. I love to think that for the rest of their lives, every time Maddie or Mason, or their families, put up their Christmas lights, those lights can serve as a reminder of Mason's loving act, and the family's gratefulness that Maddie is now cancer free. "What is your favorite part of Christmas?" I asked Mason. "It's baby Jesus' birthday and we get to enjoy it with our family." That's right folks: plain and simple. The best way to celebrate Christmas is by sharing our love with others and being grateful for everything we have. Who better to remind us than these two, sweet kids.